Posture Doctor
Introducing the Posture Doctor. The quick and easy way to correct posture that instantly straightens your back. Posture Doctor is the innovative new way to help you stand up straight and feel great.
Posture Doctor helps align your back, straighten your neck, and align your shoulders to achieve correct posture.
It also helps decompress your spine to avoid stress and tension caused by poor posture. Improve your appearance and confidence by standing upright with Posture Doctor.
Features and Benefits
Straightens your back instantly – reduce back pain and tension
Copper stitching reduces odor and helps get instant relief
Straps adjust easily for all body types
Helps develop muscle memory for good posture
Lightweight, airy, flexible and discreet design – does not show under clothing
Perfect for men and women
One size fits all
SEE THE DIFFERENCE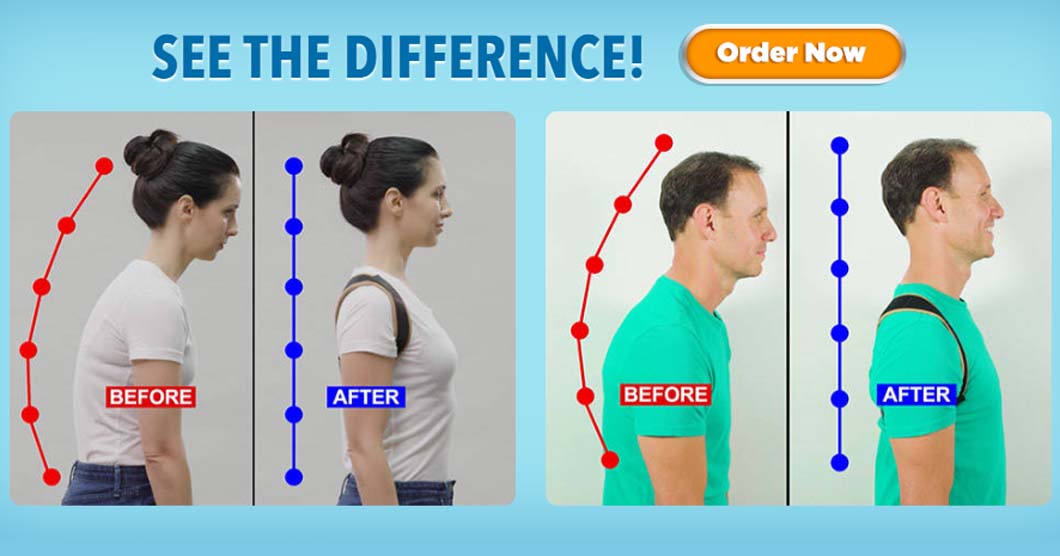 NEVER MORE TENSION IN THE NECK AND BACK
The Posture Doctor ensures proper alignment and stability so that you feel healthy and secure. Most people sit all day which causes us to have bad posture. Posture Doctor every day builds muscle memory to help you stand up straight and always have perfect posture when you feel good.
Best of all, we've added copper stitching in Posture Doctor which helps reduce odor and provide instant relief.
Posture Doctor is perfect for this and more
Exclusive offer. Now for just $ 24.99 + P&M $ 6.95. This offer is not available in stores. Visit buyposturedoctor.ca or call 1-800-729-0929 to order Posture Doctor now.