Bionic Flex Pro Hose
The Bionic Flex Pro Hose (bionicflexpro.com). Limited time 50′ offer. Free shipping, not available in stores.
The most durable hose you'll ever own
REINFORCED, COMMERCIAL GRADE super-strong tough polyester weave
E-Z CONNECT BRASS FITTINGS solid brass and crush-proof
WEAR & TEAR RESISTANT Leave it out and in the sun – no problem
50′ Hose offer. Only $19.95 + Free shipping. Is a new kind of hose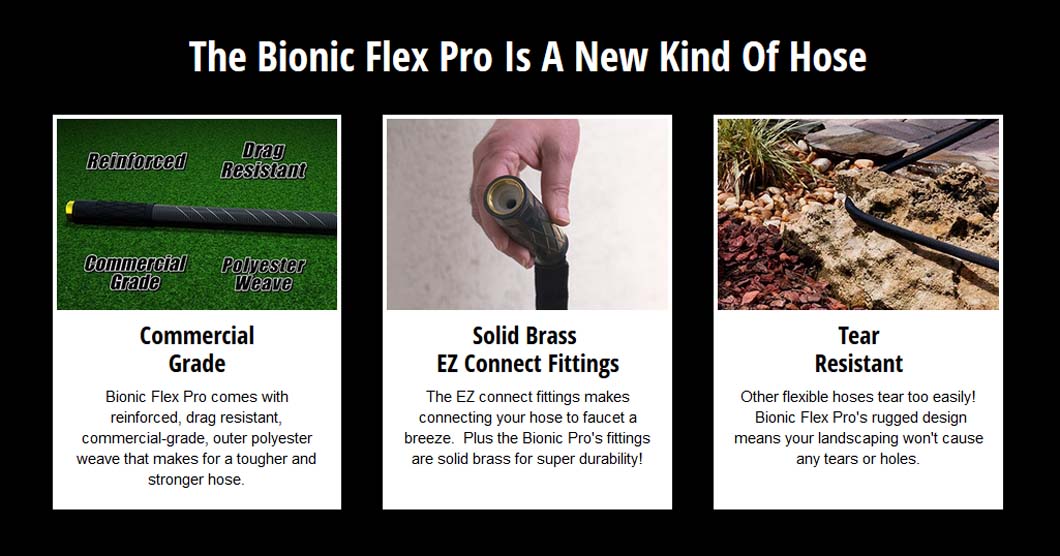 Commercial Grade
Bionic Flex Pro (bionicflexpro.ca) comes with reinforced, drag resistant, commercial-grade, outer polyester weave that makes for a tougher and stronger hose
Solid Brass EZ Connect Fittings
The EZ connect fittings makes connecting your hose to faucet a breeze. Plus the Bionic Pro's fittings are solid brass for super durability
Tear Resistant
Other flexible hoses tear too easily. Bionic Flex Pro's rugged design means your landscaping won't cause any tears or holes
You Can't Stop Bionic Flex Pro
50 feet of toughness and power. Never kinks or tangles. You can't top it and you can't stop it! Is the only Commercial-Grade hose that can be Tied in Knots and still work.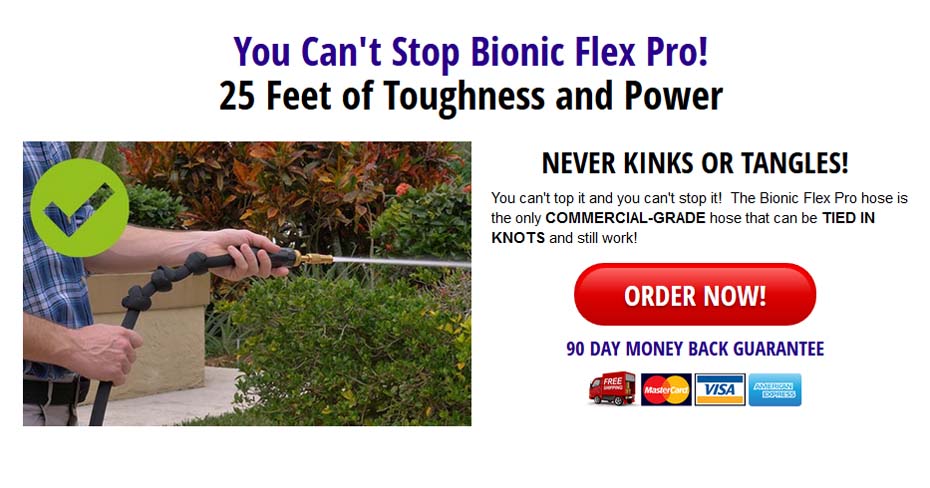 The toughest hose you'll ever own
Landscaping Proof
Crush Proof
Even Fire Proof
90 day money back guarantee